Craig D. Allen, Esq.
ATTORNEY AT LAW
CFA, CPA, CFP, CIMA, RIA
Founder & President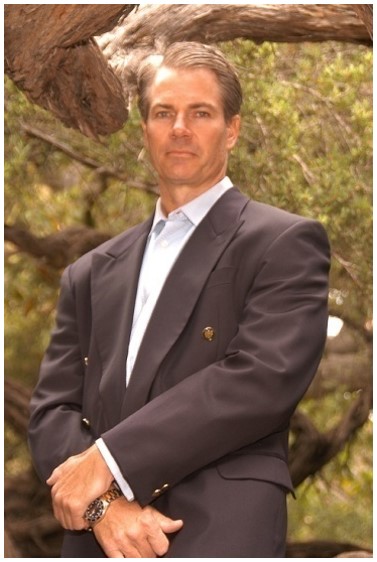 Craig D. Allen has owned and operated Allen Wealth Management (AWM) since 2004. Allen Wealth Management is a Registered Investment Advisory firm, through which Allen provides wealth management, financial planning, and business consulting services. Allen has more than 30 years of wealth management and investment banking experience. For the past fifteen years, he has focused increasingly on serving as an interim, fractional/consulting, and full-time CFO, with an emphasis on supporting the development, scaling, and success of start-up and early-stage businesses. He has served in CFO roles with more than 25 companies. In these roles, Craig has been directly responsible for developing, coordinating, and successfully completing many rounds of financing, in debt, equity, and hybrid securities, raising more that $100 million. In addition, he has designed and implemented accounting systems for companies in the aerospace, specialty products, advertising/brand management and monetizing, consumer electronics, artificial intelligence, online education, and sensor networking/smart home technology industries.
Craig has also provided strategic management and planning support including drafting, negotiating, and finalizing leases, employment contracts, employee revenue sharing plans, profit-sharing plans, stock option plans (ESOPs), authorized dealer agreements, referral agreements, commissioned sales agreements, Investment banking/funding agreements with registered securities firms, and SEC filings including Reg D and related required funding filings through EDGAR.

Allen frequently serves as CFO, CMO, COO or in other executive management and consulting roles for startups and early-stage businesses. He is currently a Founder and the CFO of Pure Sea Nutrition, Inc., a human health sciences company focused on all natural, 100% organic seaweed-based products to enhance human health, and is CFO of Bionox, and human health supplements business with all-natural products based on Nobel Prize-winning science.  Allen was formerly a Founder and the CFO of MindMap AI, Inc., an emerging technology company focused on applying artificial intelligence to the online learning process.  Allen was also previously the Chief Financial Officer and Chief Marketing Officer of Sensor Industries, the leading sensor networking and technology provider to the multifamily housing market, offering water management, leak detection, flood detection, and two-way communication capabilities and functionality for multifamily property owners and managers throughout the U.S.  
Allen's experience includes a strong background in capital markets, investment banking, financial/wealth management, and financial planning for individuals and businesses. He began his career with Lehman Brothers in 1990, directly participating in hundreds of public financings, including both debt and equity initial and secondary public offerings for some of the largest corporations in the U.S. and around the globe. He continued his career with Sutro & Company, Union Bank, Cruttenden Roth (now Roth Capital Partners), and Wells Fargo Private Bank.
Allen was the past President (2 terms) of the Board of Directors of Transition House, and also served as a board member and finance committee member. Transition House is a Santa Barbara-based charitable organization focused on transitioning families in need from homelessness and financial distress, to stability and home-ownership.
Allen is also a licensed Attorney in California.
Allen holds a Juris Doctorate (JD) degree from Concord Law School at Purdue University Global (2021), a Master of Pacific International Affairs (MPIA) degree from the Graduate School of Global Policy and Strategy (GPS) (formerly the Graduate School of International Relations and Pacific Studies) at the University of California San Diego (2003), and a Bachelor of Business Administration (BBA) degree in Finance from Stephen F. Austin State University (1990).
Allen also holds the Chartered Financial Analyst designation (CFA); is a Certified Public Accountant (CPA), is a Certified Financial Planner (CFP); and holds the Certified Investment Management Analyst (CIMA) certification. He is also a member of the CFA Institute, a member of the Investment Management Consultants Association (IMCA), a member of the CFA Society of Los Angeles, and a member of the Southern California Investment Managements Consultants Association. Craig is active with local Santa Barbara media, having presented financial markets update each week day on radio KZSB – AM 1290 for many years and writing numerous articles for the Santa Barbara News Press and Noozhawk.